We Travel To You!
Mobile Notary Signings
Short notice, last minute and emergency notarizations welcome! No job is too big or too small! Mobile Notary Public services 24 hours a day, 7 days a week. Weekend deals are no longer an issue. Deals outside of office hours aren't an issue neither. With our services, you can even get a mobile notary or remote online notary for any and all your important documents if you simply don't feel like traveling to an office. True Notary Services is ready to offer you all the notary-related conveniences and ensure that your notarization deals are smooth as butter.
Notarization from any where in the world
Remote Online Notary Signings
True Notary Services provides you the ability to schedule signing appointments and provide end-to-end Remote Online Notary signings quickly and efficiently from any where in the world 24 hours a day, 7 days a week. Our RON agents can meet you online remotely to provide notarization. Generally remote notarization will take less than 10 minutes and at your convenience.
We'll be right there. Sit tight!
Areas we cover
True Notary Services agents are happy to visit you anywhere that is convenient for you. Short notice, last minute and emergency notarizations welcome! No job is too big or too small! We serve all of the following areas throughout South Florida mobile or remotely by appointment, available 24/7 for your convenience. So, all you need to do is select your location in South Florida, and our notary public will be dispatched to arrive wherever you are...
Miami-Dade County
Miami
North Miemi
South Miami
Kendall
Kendall Lakes
Hialeah
Homestead
Doral
Coral Gables
Aventura
Miami Lakes
Miami Gardens
Miami Beach
North Miami Beach
Pinecrest
Cutler Bay
Palmetto Bay
Key Biscayne
Sunny Isle Beach
Florida City
Miami Springs
Miami Shores
Sweetwater
Hialeah Gardens
Medley
Westchester
Virginia Gardens
The Hammocks
Indian Creek
Country Walk
… and Other Surrounding Cities
Palm Beach County
West Palm Beach
Palm Beach
Palm Beach Gardens
Palm Beach Shores
Boca Raton
Delray Beach
Boynton Beach
Jupiter
Lake Worth
Wellington
Royal Palm Beach
North Palm Beach
Riviera Beach
Greenacres
Belle Glade
Lantana
Palm Springs
Juno Beach
Juno Ridge
Westlake
Tequesta
Lake Park
Pahokee
Manalapan
Highland Beach
Ocean Ridge
The Acreage
Loxahatchee Groves
Mangonia Park
Hypoluxo
Atlantis
South Bay
Haverhill
Royal Palm Estates
Kings Point
Lake Belvedere Estates
Westgate
Glen Ridge
… and Other Surrounding Cities
St. Lucie County
Port St. Lucie
Fort Pierce
Saint Lucie
Lakewood Park
River Park
White City
Indian River Estates
Fort Pierce North
Fort Pierce South
… and Other Surrounding Cities
Glades County
Moore Haven
Buckhead Ridge
… and Other Surrounding Cities
Collier County
Naples
Marco Island
Immokalee
Golden Gate
Everglades City
Lely
Goodland
Chokoloskee
Naples Manor
Verona Walk
Orangetree
Plantation Island
… and Other Surrounding Cities
Broward County
Fort Lauderdale
Pompano Beach
Pompano Beach Highlands
Hollywood
Coral Springs
Pembroke Pines
Pembroke Park
Plantation
Davie
Weston
Sunrise
Miramar
Deerfield Beach
Margate
Tamarac
Coconut Creek
Lauderhill
Dania Beach
Parkland
Hallandale Beach
Oakland Park
Cooper City
Lauderdale Lakes
Lauderdale by The Sea
Hillsboro Beach
Hillsboro Pines
Boulevard Gardens
Pine Island Ridge
Roosevelt Gardens
… and Other Surrounding Cities
Martin County
Stuart
Jensen Beach
Palm City
Hobe Sound
Indiantown
Port Salerno
Jupiter Island
Rio
Ocean Breeze
North River Shore
… and Other Surrounding Cities
Okeechobee County
Okeechobee
Taylor Creek
Cypress Quarters
… and Other Surrounding Cities
Hendry County
Mc Donough
Stockbridge
Locust Grove
Hampton
Heron Bay
Blacksville
… and Other Surrounding Cities
Monroe County
Marathon
Islamorada
Key Largo
Big Pine Key
Tevernier
Cudjoe Key
Key Colony Beach
Big Coppitt Key
Duck Key
Layton
North Key Largo
… and Other Surrounding Cities
Every signer must demonstrate a willingness to sign the documents without coercion. He/she must also be aware of what they are signing and understand the significance of the transaction. Documents cannot be notarized if there is any cognitive impairment. Every signer must show valid (not expired) photo identification. Click here for approved form of IDs.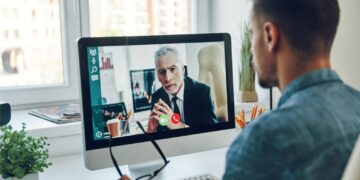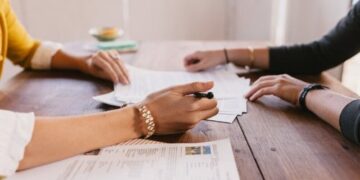 general questions of a Notary Public role
Frequently Asked Questions
What is a Notary Public?
According to the National Notary Association, a Notary Public is a public servant who is appointed by the Secretary of State to witness the signing of important documents, administer oaths and other tasks authorized by state law. A Notary Public is an honest and responsible individual.
What is a mobile notary public?
A mobile notary public performs the same services as a regular notary public but is willing to travel to any location for anyone who is unable to leave his or her business or home for notarizing documents.
How does the notarization process work?
The Notary Public must fill in the notarial certificate, record the transaction in a journal, complete all required signatures and apply his or her seal to finalize the notarization. It is required that the signer of the document be present at the time of notarization. The Notary may ask questions to the signer to establish willingness and awareness of the transaction. The Notary Public must also identify the signer by asking to see a current identification document, which must contain a photograph, physical description and a signature. The Notary Public must check for a driver's license, state ID, passport or US military identification issued within the last 5 years. The notary must check the document for missing information, blank spaces, and ensure that the signer completes the document before it is notarized.
Why do I need to notarize documents?
The notarization process makes a public record in the notarial journal and detects or deters document fraud. This process does not prove any truth to statements and does not legalize or validate a document. A public notary ensures that the person signing documents agrees to the terms of the documents or has vouched under oath or affirmation that the contents of the document were true.
Can you notarize any document?
All documents that contain text committing a signer, an original signature of the signer, or a notarial certificate which appears on the document or on an attachment can be notarized.
Is notarization required by law?
Majority of the documents are required by law to be notarized. Certain affidavits, deeds and powers of attorney cannot receive legal binding unless they are notarized. However, certain documents for private entities and individuals do not require notarization but can be notarized for protection from fraud.
Are you bonded and has your background been checked?
Yes, we bonded and undergo background screenings. All notaries are also required to be bonded in order to protect the public from negligent mistakes or dishonest acts performed by the notary.
Can you provide legal advice or prepare legal documents?
No, a Notary Public is forbidden to prepare legal documents or provide legal advice unless he or she is an attorney. Violators will be prosecuted for unauthorized practice of the law.
View All Faq